Preview Pics - #9
(Find captions below pics.)
---
Go to: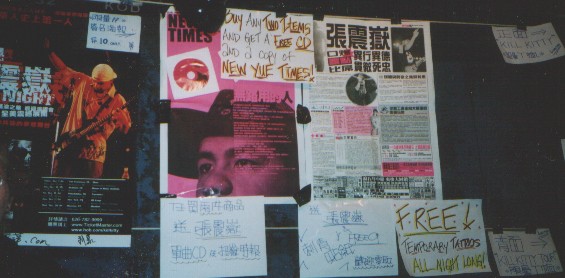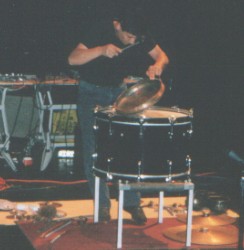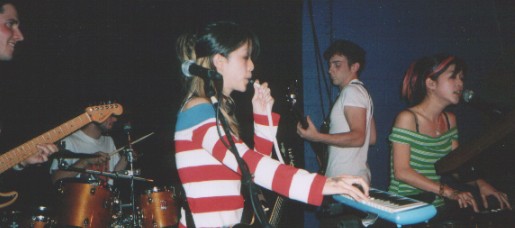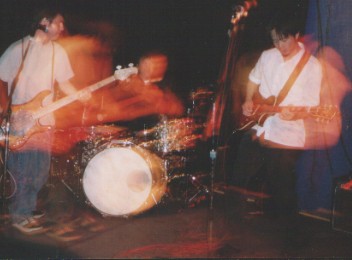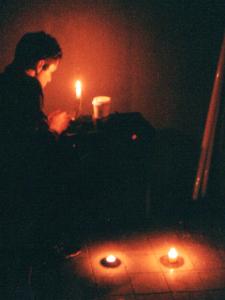 ---
from top to bottom:
"Kill Kitty Tour": Chang Cheng-Yue & Free9 band with MC Hot Dog (all from Taiwan) at the 9:30 club, Wash.,D.C.; Oct 04
Taiwanese rockers - gigs in Taichung, Taiwan... posted at Providence Univ., Oct 07... (click on image to see larger size)
Lê Quan Ninh, (from France) playing at the High Zero festival, Theater Project, Baltimore, MD; Oct 04
exit clov (from DC area) at Black Cat, Wash.,D.C.; September 04
Joss (from NJ) at Black Cat, Wash.,D.C.; Sep 04
IQU (from Seattle), at Supreme Imperial bldg., Baltimore, MD; Oct. 04
Christopher Badger of Ever Lovely Lightning Heart project adjusting part of an installation, during the Soundwalk festival, Long Beach, CA; August '04
---
Thanks to Walter Lee for scanning help.

or...