Preview Pics - #2
Here're some of the latest pictures. Guess who they are!
(Find answers below pics.)
---
Go to: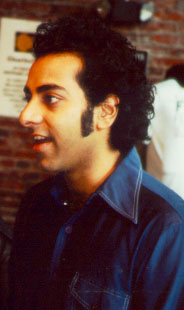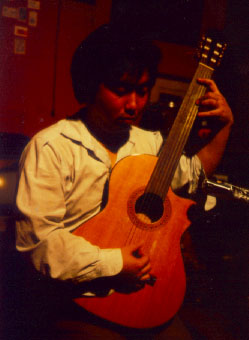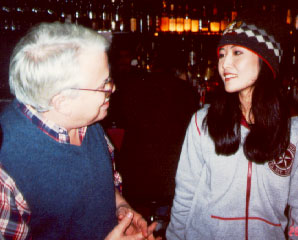 ---
from top to bottom:
Aalok Mehta, musician and actor in movie, "American Chai" (Baltimore, Charles Theater, )
Kenta Nagai (Baltimore, Red Rm., )
Tatsu Aoki, playing with his group, Miyumi Project (Chicago, Korean Street Fair, August 2001)
Van Dyke Parks and Mari Iijima (Los Angeles, Genghis Cohen, December 2001)
---
Thanks to Walter Lee for scanning help.

or...