Preview Pics - #4
More pictures. Guess who they are!
(Find answers below pics.)
---
Go to: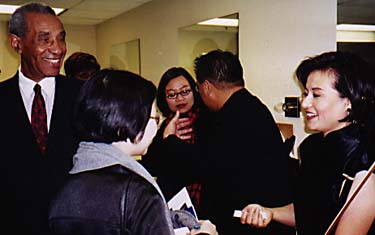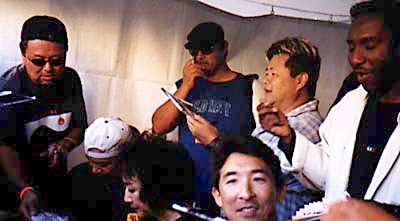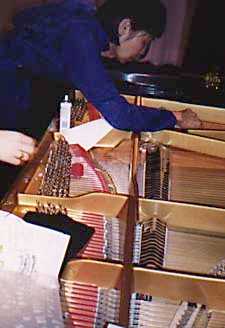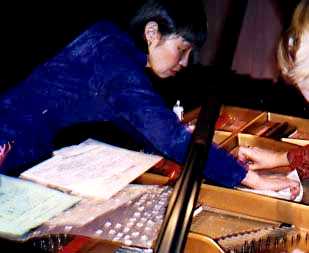 ---
from top to bottom:
Wendy Lim and Jon Jang (Library of Congress, DC, Nov. 99) - back in the day, they were schoolmates at Oberlin College
dressing room scene after the concert by the Beijing Trio (Jon Jang, Max Roach, & Jie-bing Chen)
Hiroshima signing autographs after a performance (Taste of DC festival, Oct. 99)
Margaret Leng Tan cleaning up the piano after her gig (Kennedy Ctr., Millenium stage, DC; Dec. 99)
more clean-up - playing avant garde music can be such a chore!
Weimar hip hop kultur! (Weimar, Germany; May 99) - Yo! Keepin' it real for Goethe with graffiti.
---
Thanks to Walter Lee for scanning help.

Something on your mind? Send a message to aa_music@myrealbox.com
or...