Preview Pics - #7
Here're some of the latest pictures. Guess who they are!
(Find answers below pics.)
---
Go to: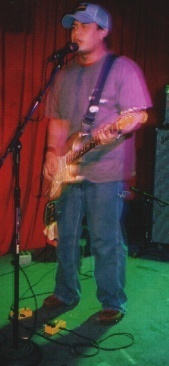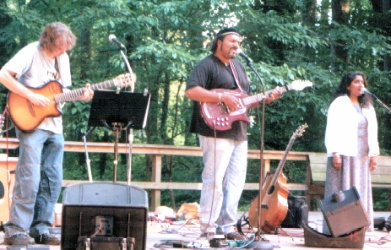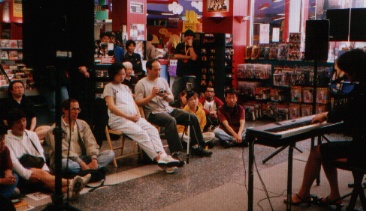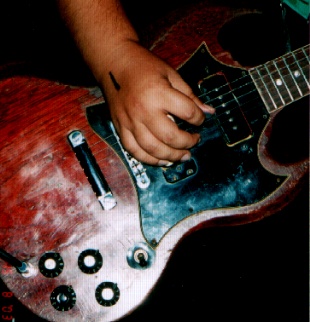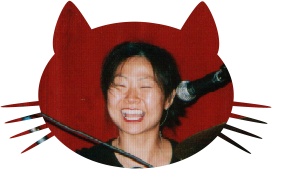 ---
from top to bottom:
Dan Villanueva of Astropop 3 from the Virginia Tidewater area (Virginia Beach, thereabouts) (Velvet Lounge, DC / May 03)
Tom Prasada-Rao (center), with sister (right) and Billy Kemp (left) (Lurman Woodland Theatre; Catonsville, Md / June 02)
Vienna Teng (Tower Records, SF (Stonestown) / May 03)
Lance Hahn (1967-2007), embodiment of J-Church band (Talking Head, Baltimore / August 03)
Miss Mia "Meow Meow" Park (Hellllo Kitty!) of Panda Panda from Chicago (Asians in Rock tour / Velvet Lounge, DC / Aug 03)
---
Thanks to Walter Lee for scanning help.

or...