API radio

"Aziatik Rhythms"
KPFK 90.7 FM
December 2002
North Hollywood, Calif.
(1am - 3am)

---
Operations in Air Control studio
---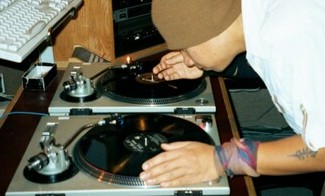 DJ Asceticfish cuing up cuts.


---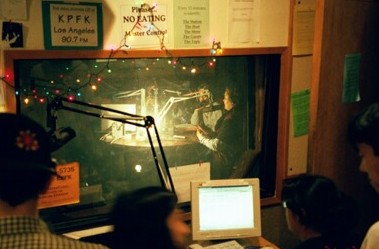 Looking thru the window from Air Control into the interview studio. (The folks in the latter have created a mood by restricting their lighting to a single source at the center of their table.)


---
Another view of operations in air control.

---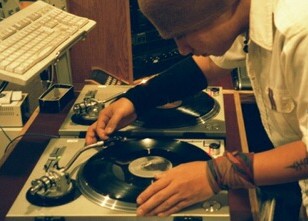 And the hits keep on comin'!!

---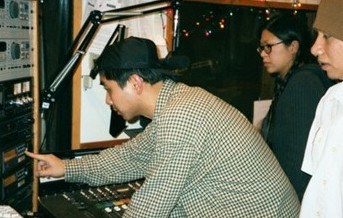 Siu Hin trying to reach the track buried in a CD containing an interview of Merrilynne Quon, as others look on.

---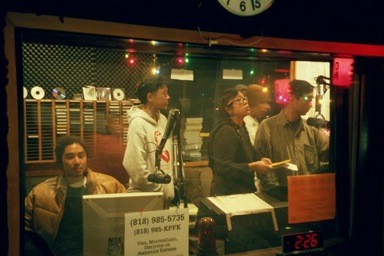 Another view of all the bodies in air control, looking thru the window from the interview studio.
---
After the show, the staff meet for an end of the year wrap-up and plan for next week's broadcast.

---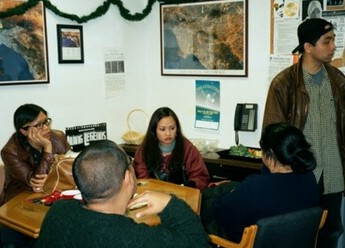 Fatigue quickly sets in, since it's past 3am.